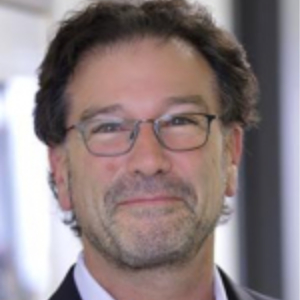 Phillip Stricker, MBBS
Professor Stricker is a urologist and one of the leading experts in the management and treatment of prostate cancer in Australasia. He is the Director of the St Vincent's Prostate Cancer Research Centre, Chairman of the Department of Urology at St Vincent's Private Hospital and Clinic and the Clinical Director of the Australian Prostate Cancer Research Centre in New South Wales (NSW). He is also a professor and associate professor at numerous recognised Institutions, University of Western Sydney, University of NSW and University of Sydney and emeritus fellow at the Garvan Institute.
He was awarded Australia's 2nd highest award , Officer of the Order of Australia (AO) on the Australia Day 2015 Honours list for " Distinguished service to medicine and medical research , as a leading urologist , a robotic surgery pioneer , a teacher and mentor , and as an advocate for prostate cancer awareness.
His clinical practice is dedicated to the management and treatment of prostate cancer focusing on personalised care. In 2006, Prof Stricker commenced the first robotic program in NSW at St Vincent's Hospital. He has since performed over 6,500 radical prostatectomy cases, the largest Australasian series; more than 2,500 of which have been performed using the robotic-assisted surgery. He also has introduced to Australasia high-dose rate brachytherapy in 1998 (over 1000 cases), low-dose rate brachytherapy in 1996 (over 1000 cases), tailored active surveillance program in 1992 (over 1500 cases ) and internationally transperineal biopsies in 1996 (over 10,000 cases). Prof Stricker has been Chairman of the Uro-oncology Multidisciplinary team meetings for over 10 years.
He has been one of the Australian pioneers in multiparametric MRI imaging , PSMA-PET scan imaging , radio-guided surgery and focal therapy using irreversible electroporation-IRE (Nano-Knife) to treat prostate cancer . He has now performed over 500 nanoknife cases ,including multicentre clinical trials and mentors nationally and internationally and published over 15 articles on nanoknife technology and outcomes.
Professor Stricker's area of research focuses on the collection of quality of life data following treatment in order to refine surgical techniques, development and assessment of novel less invasive surgical techniques , the utilisation of medical imaging for the detection and evaluation of prostate cancer, and validation of nomograms to influence treatment decisions.
Professor Stricker was the driving force in setting up St Vincent's Prostate Cancer Clinical Database and Tissue Bank in conjunction with the Garvan Institute ( over 20,000 cases and associated specimens), which is currently housed at The Kinghorn Cancer Centre. These resources contain extensive clinical and pathological outcome data and have resulted in a comprehensive scientific and clinical resource that has been acknowledged both nationally and internationally.
Professor Stricker is a Member of the Australian Cancer Network working party that developed guidelines for the Management of Locally advanced and metastatic prostate cancer and PSA Testing. These guidelines have been published and used as evidence-based in publications supported by NH&MRC. Professor Stricker has authored over 200 peer-reviewed publications, has collaborative research partnerships within Australia and globally .